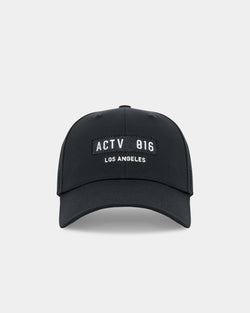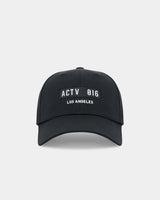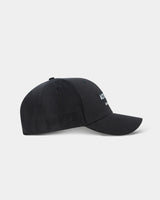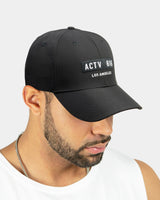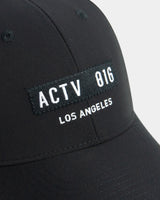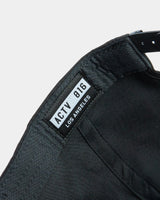 Black
Performance Hat
DESCRIPTION
The training hat designed for your toughest workouts.  Featuring sweat wicking lightweight fabric, side perforation holes and embroidered details.
We are happy to offer free shipping and returns on all domestic US orders! Shipping for these domestic orders typically takes 3-5 business days depending on your location.  All products are shipped from our studio in Santa Monica, CA. 
For international shipping, we charge a flat rate of $20 USD.  While international shipping times are tough to predict, it typically takes 1-2 weeks depending on your location.
If you would like to make a return or an exchange, please contact us through the "contact" tab on our website or by clicking here.  Don't forget to include your order number and we will be more than happy to assist you!
OVERVIEW
The Performance Hat is designed with everything you need, and nothing you don't. Featuring a 6-panel structure design, 2 layer synthetic fabric, a pre-curved bill, and adjustable snap enclosure.
FIT
Smale
True to Size
Large
STRETCH
Low Stretch
Mid Stretch
High Stretch
WEIGHT
Lightweight
Midweight
Heavyweight
TECHNICAL SPECS
We started by fusing an ultra-lightweight polyester fabric to a thin structural layer for support and flexibility. We then added laser perforation holes on both sides of the body. The result is a highly breathable and durable hat you will barely feel during your workouts.
REVIEWS
Customer Reviews
10/22/2021
John T.

United States
Great workout hat for my big ol' head
Everything is great about this ACTV hat. I don't have an overly large head, but it is on the larger side, and some caps don't work. This one fits perfect. I'm thinking of grabbing the white version.
11/26/2021
ACTV Los Angeles
Great to hear, thank you so much John!
09/19/2021
Tom L.

United Kingdom
Smooth & Stylish Gym Cap
Ordered this cap in black after seeing a guy wearing it in a tiktok video. Liked the shape and satin/gloss finish. Shipped to the UK very fast. Light and breathable material that can be easily washed down. Has a very nice shape similar to the A-Frame caps from New Era only a bit smaller. Has a very fitted feel. Super comfortable! A stylish cap to wear while trying to make gains or on a casual jaunt about town.
11/26/2021
ACTV Los Angeles
Thank you Tom! Glad you like the fit and shape! Thanks so much for your review